This is my official cosplay page, where you can see all of my current cosplay plans, events I'm attending, and the status of my cosplay. I will try my best to update you all with whatever progress I make with my cosplay.
Cosplay is, in short, the act of dressing up as a fictional character, whether for a job or simply because you enjoy being a character you like. I for one am the latter, and I like dressing up as characters from anime or games that I enjoy. Depending on the cosplay I will buy it or make it myself. Because the shipping estimated times for cosplay and material are really slow (about a month of so if you're lucky), I write up a list of possible cosplay and buy everything needed for the costume at least two months in advance so that I can make it to my house in time for the next event.
Note that due to me being in college, it takes a lot longer for me to complete a project, so please bare with me until it's done!
TBA
Please let me know if there is an event you want me to attend and cover on my blog!
So here are a bunch of characters that I've been thinking about cosplaying!
Sombra (Overwatch)
Azula (Avatar: The Last Airbender)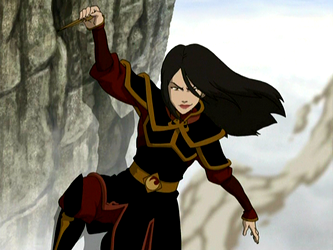 Kuro (Fate/Kaleid Liner Prisma☆Illya)